Matthew Lynch, Ed.D.: Which Presidential Candidate Would Be Better on the Environment?
Which presidential candidate would be better for the environment? In short, we have one that finds it a non-issue, and we have one that feels it's an important one.
Read more: Environment, Green Jobs, Green Energy, Obama Environment, Environment Mitt Romney, Climate Change Obama, Climate Change, Green News
Renewable Energy on Huffington Post
by
Nathan Wells
In times of increasingly complex challenges for sustainable energy supply, Siemens provides a leading portfolio of economically efficient solutions for renewable power generation to address the changing requirements of generations to come. Learn more about the Siemens renewable energy solutions.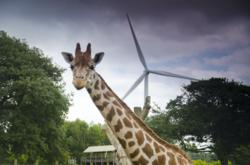 (PRWEB UK) 6 August 2012
Triodos Renewables Plc (Triodos or the Company), a leading independent UK renewable energy company, today announces the launch of a new public share issue offering consumers the chance to participate in direct ownership of the UKs growing community renewable energy infrastructure, one of the countrys fastest growing markets.
Proceeds from the offer, open from 31 July, will be invested directly into building new onshore wind power assets to expand the Companys portfolio of renewable energy projects in the UK, such as Caton Moor and Dunfermline. The offer represents an investment opportunity in tangible, high value projects with long term revenue streams an investment in the nuts and bolts of renewable energy generation.
The funds will be raised through a targeted placing of around 4m shares at